Black Belly Sheep Hunting in Kansas
Fast Facts about the Barbados Black Belly Sheep
Category: Exotic
Season: All
Color: Shades of brown, with black stripes
Horn: Sickle horn; curls are 30 inches or longer
Size: 82 pounds; 23 inches at the shoulder
Price: Click here for pricing information.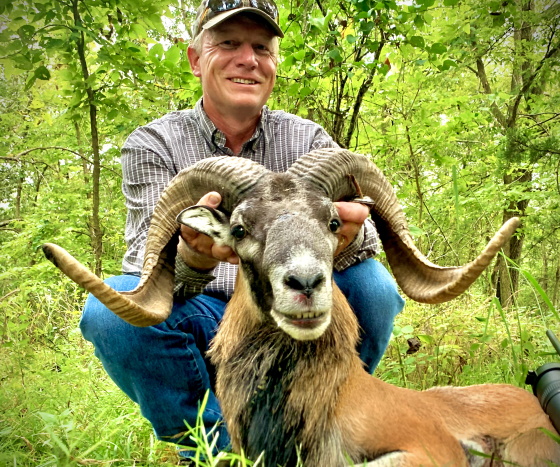 Black Belly Sheep Hunting Information
A unique sheep breed in that they do not grow wool but instead have coarse hair like a deer, the black belly sheep is native to the Caribbean island of Barbados. It is likely they have African ancestry.
Ranging in color from light tan to dark mahogany, and sporting stripes on their face, legs, belly, chin, and chest, no two black belly sheep are identical, making these some of the most unique trophies you can claim on a hunt.
Bucks sport sickle horns that are wide at the base before curving backwards, outwards, and then forward again. These sheep are relatively small, weighing in at about 82 pounds and growing to 23 inches at the shoulder. Don't let their size fool you; black belly sheep will give you a run for your money as they have much more stamina than other breeds and are quite fleet of foot.
Ready to book a black belly sheep trophy hunt in Kansas? Give us a call today at (785) 207-0212!