Water Buffalo Hunting in Kansas
Fast Facts about the Water Buffalo
Category: Exotic
Season: All
Color: dark gray, black, brown, white, piebald (black and white spotted)
Horn: up to 5 feet long
Size: Up to 2,000 lbs., up to 75 inches tall at the shoulder
Price: Click here for pricing information.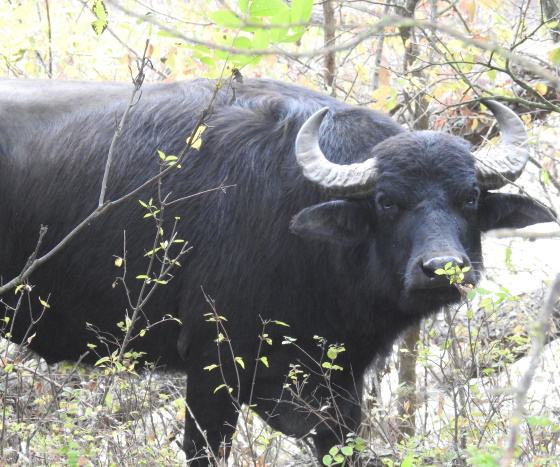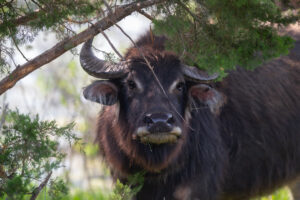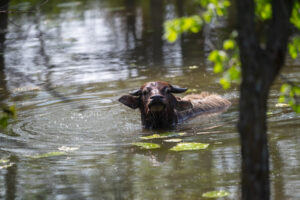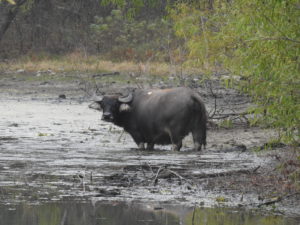 Water Buffalo Hunting Information
Water buffalo originated in India, where they play a key role in residents' lives. They're now one of the most prolific of creatures, found on every continent except Antarctica. True to their name, they prefer living near water sources, on muddy land.
Their prominent eyes, short face, and wide muzzle are balanced by a set of horns that grow outward and curve into a semi-circle. These are massive animals, standing at more than six feet tall at the shoulder and weighing up to 2,000 pounds. Proportionately, their horns grow outward and can be up to five feet long. Thanks to the sheer size of the water buffalo, they make for an exceptional hunting trophy.
Ready to book a water buffalo trophy hunt in Kansas? Give us a call today at (785) 207-0212!