Texas Dall Hunting in Kansas
Fast Facts about the Texas Dall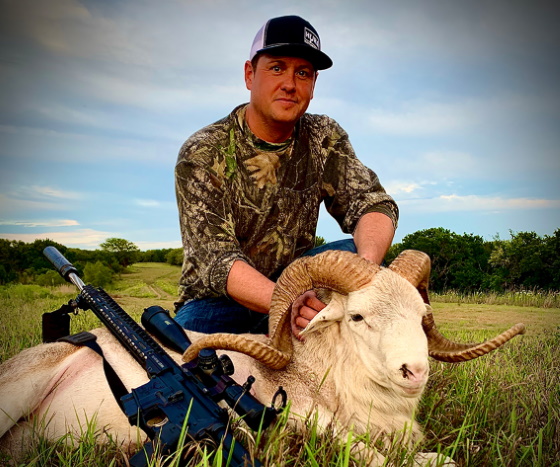 Texas Dall Hunting Information
The Texas Dall is no relation to the Alaskan Dall. Originating in Texas, this sheep breed is actually a hybrid of Rambouillet rams and Mouflon ewes, first produced in the 1900s at YO Ranch.
Although they are mostly white, the Texas Dall can range in color from white to a rich beige color. Some may have fawn-colored spots. Expect rams to weigh up to 160 pounds.
Texas Dall rams are a breed of Corsican sheep. Their colorless, continually-growing horns – up to 38 inches long – make them easy to spot in our hunting reserve and make for eye-catching trophies in your collection.
Ready to book a Texas Dall ram hunt in Kansas? Give us a call today at (785) 207-0212!